From My Desk

Welcome to WCPH-DB, Calming the Anger Storms, Radio.  This is our host site for our online radio show.   We are humbled and glad that you are visiting us.  As you know, we are committed to helping you achieve your maximum potential, especially in your conflict/anger resolution.  We want you to live a more satisfying and successful life.
This will be where you will find our show notes and broadcasts.  We are excited about the future of this show.  We have studied hard and continue to learn how we can serve you better.  We are now independent of any other service and this will allow us to grow and to expand our offerings.
Of course, we want this to be a partnership between you, our listeners, and us.  You can partner with us by leaving your comments and feedback.  You can leave private feedback at our contact page.  We are also using SpeakPipe which will allow you to send us a voicemail. To use SpeakPipe just press the button in our sidebar.  Please let us know what you are thinking about us. 
Do not forget to visit us at our facebook page.
Now you can join us on Wednesday nights at 8:30pm on Calming the Anger Storms Live.
You can also join us on Mondays at 8:30pm EST on Let's Talk About It
Note:  We are now hosting weekly worship services in partnership with Safe Harbor Baptist Church.  
Please also visit our main website for Center for a Positive Humanity LLC
If you enjoy our show, please consider completing a quick survey that will help us improve our broadcasting.
We would like to thank our sustaining partners and request that you consider supporting them.
One additional way you can partner with us is through your kind financial gifts.  Our growth is wholly dependent upon our sponsors.  Please become a sustaining partner and together we can make this show the strongest of its kind.
You can now join us in our campaign on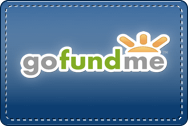 .  Thank you!
Thank you, God bless you, and enjoy!
Ron Garcia
Managing Director
Please know this site is subject to a strenuous copyright.  We will enforce our copyright vigorously!!